Contact | Directions
---

---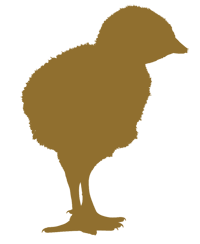 Questions
and answers
---
Our turkeypoults hatch in a beautiful area in Upper Austria near the Zipfer brewery.
1
When startet Miko hatchery?
The company is second generation and was founded in 1965 with the purchase of two turkey poults. We are the only hatchery for turkey chicks in Austria. Our customers are within a radius of 1,500 kilometers.
2
What is your greatest strength?
We are an independent family company and very flexible when it comes to fulfilling customer requests. Thanks to our good contacts to the breeding companies, we can supply all breeds.
3
How many poults do you hatch each year?
9 millions!
4
Where can you find our poults?
Our poults arrive at our customers within 36 hours after hatching. These are large growing farms in Hungary as well as organic farmers in Upper Austria.
5
Is it true that turkey meat is full of antibiotics?
In Austria there is a comprehensive system to control the use of antibiotics in turkeys. The animals are only treated if they get sick and it is absolutely necessary.